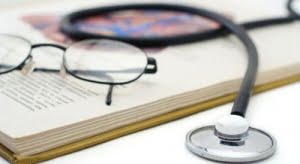 On May 15, Excelsior College launched the MS in Health Sciences (MSHS) program, comprised of an 18 credit core and a 15 credit area of specialization. The MSHS will currently include two options for an area of focus: health professions education and a flexible area without specialization.
The School of Health Sciences created the health professions education specialization to meet the growing need for careers in an allied health field. Demand for a focus in education is higher than ever and now it's easier than ever to specialize in health professions education at the graduate level.
Designed for practicing health professionals who desire to move into a faculty role within their profession the MS in Health Sciences health professions education specialization will provide skills in:
Curriculum development
Assessment and evaluation
Technology applications
Classroom and clinical instruction
Principles of teaching and learning
The courses within this specialization are:
Principles and Theories of Learning
Assessment and Evaluation – *to be developed
Technology Application in Education
Classroom and Clinical Instruction – *to be developed
Curriculum Development
The Master of Science in Health Sciences degree also offers an option for a flexible area of specialization (no specialization) that is perfect for students with previous graduate level coursework or for those students who prefer to choose among the many graduate courses offered by Excelsior College. The fully online MSHS program is specifically designed for working adults and other nontraditional students. For more information about The Master of Science in Health Sciences, click here.