Services for Organizations and the People they Support
As an employer-provided benefit, our goal is to help our members find solutions to the issues that are distracting them from optimal performance at work, and from finding happiness at home.
Unlike many industrialized EAP's and common counselor referral networks, Capital EAP is focused on encouraging its Members to use the services.
That's why we highlight communicating through phone, email and other web services. And it's why we emphasize basic support and guidance in addition to traditional counseling.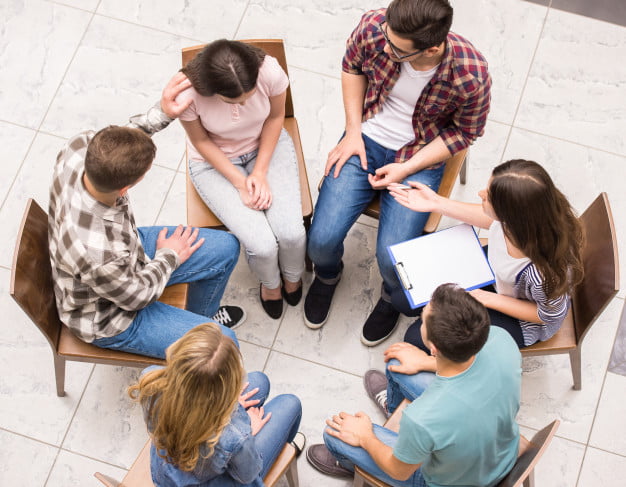 Professional Counseling
Capital EAP maintains team of professional counselors that include full-time staff; not just a database of Councelors-for-hire. Our Staff is trained in Rapid Assessment and referral Counseling, and provides Brief Therapy consistent with EAP counseling best practices.
Capital EAP Clinical Staff have professional designations including:
Certified Employee Assistance Professional (CEAP)

Masters of Social Work (MS)

Master of Counseling (MC)

Licensed Mental Health Counselor (LMHC)

Licensed Clinical Social Worker (LCSW)

Credentialed Alcoholism and Substance Abuse Counselor (CASAC)

Credentialed Problem Gambling Counselor (CPGC)

Substance Abuse Professional (SAP)
Capital EAP Clinical Staff have additional training and subject-specific expertise in many areas including:
Bereavement, grief and loss

Suicide prevention & intervention

Marriage counseling, couples and families

Stress & anxiety management
Chemical dependency and addiction
Our Additional Services
Crisis Management
Some hard times are harder than others. Capital EAP has highly trained Crisis Prevention and Management Staff that can respond to both individual and group events.
Suicide Intervention

Workplace trauma or violence
Support for Day-to-Day Issues
Not every problem requires therapy and it need not be a crisis to call us.  Sometimes all you need is a little support and guidance. The professionally trained counselors, business managers and support staff of Capital EAP are ready to offer help across a broad range of subject.
Common calls for assistance include:
Communication issues across generations
If you are uncertain about whether you should call us, then call us. We'll figure it out together.
Training and Education
Capital EAP maintains a dedicated team of knowledgeable and experienced trainers and educators who are experts in presentation and adult education.  Whether you're looking to advance the professional skills of a team, meet annual organizational requirements, or gain new life-skills, Capital EAP has a full range of classes and courses to choose from.
Employee mandated training

Quality of Life and Health Awareness

Custom Developed Training Programs
Value-Added Benefits
Both employers and their employees benefit by our professional associations and partnerships. Capital EAP has negotiated discounts and fee reductions with many organizations that offer services with our mission of improving mental health, wellness and professional and personal growth.
Health & Wellness programs and training