It's summer time, and if you have lived in the Capital Region for any period of time, you know that for many of us, summer means Track Season in Saratoga! For many, gambling is fun, no more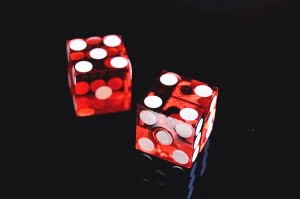 than a pleasant social activity, especially when it's racing season and Saratoga comes alive. New casinos are competing to have the best gambling venues, entertainment, hotel accommodations, and dining. Unfortunately, there is a darker side to gambling, and some people find that what begins as harmless fun can become a serious problem.  Because the indications of a potential gambling problem are very subtle, here is a brief list of warning signs    to look for if you suspect that you, or someone you are close to, may have a problem with gambling:
For the Individual:
Losing sleep due to stress over debt
Gambling to escape worry, boredom or anxiety
Gambling longer than planned and difficulty staying within affordable limits
Withdrawal from family and friends as gambling takes priority
Efforts to cut down or stop that are not successful
Beginning to "chase losses" by more gambling
A feeling of depression or anxiety when not able to gamble
Feeling emotionally distant from family and friends
Loss of interest in previous hobbies or leisure activities
For Family:
Reluctant to participate in social/family activities as it cuts into time spent gambling
Unexplained charges on credit cards, bills from new banks (for personal loans)
Increasingly secretive about finances
Mood swings from euphoria (after a win) to anger or depression (following losses)
Resistant to discussing joint finances, review savings, pension, IRA accounts, etc. (fear of discovery they have been drained)
Receipt of bills for in your own name for charges/withdrawals etc. that you did not make
"Feast or famine" attitude toward spending money
One day very generous and carefree about expenditures, vacations, etc., the next day overly concerned about finances
Often difficult to reach or not home when expected, with little plausible explanation as to whereabouts.
The good news?  Help is available! The Center for Problem Gambling provides counseling and support services to individuals who need help with their gambling problem. We provide a full range of services, including:
Individual counseling
Gambling recovery groups
Couples and family counseling
Support groups for significant others
Outreach and education
Gamblers Anonymous (GA) meetings
For more information, contact Capital EAP at 518.465.3813 and ask to speak to one of our clinical intake coordinators.
By: Carla Clayton, CASAC-G, NCAC-1